HL Cryogenic Equipment which was founded in 1992 is a brand affiliated to Chengdu Holy Cryogenic Equipment Co.,Ltd. HL Cryogenic Equipment is committed to the design and manufacture of the High Vacuum Insulated Cryogenic Piping System and related Support Equipment to meet the various needs of customers. The Vacuum Insulated Pipe and Flexible Hose are constructed in a high vacuum and multi-layer multi-screen special insulated materials, and passes through a series of extremely strict technical treatments and high vacuum treatment, which is used for transferring of liquid oxygen, liquid nitrogen, liquid argon, liquid hydrogen, liquid helium, liquefied ethylene gas LEG and liquefied nature gas LNG.
HL Cryogenic Equipment is located in Chengdu City, China. More than 20,000 m2 factory area involves 2 administrative buildings, 2 workshops, 1 non-destructive inspection (NDE) building and 2 dormitories. Nearly 100 experienced employees are contributing their wisdom and strength in various departments. After decades of development, HL Cryogenic Equipment has become a solution provider for the cryogenic applications, including R&D, design, manufacturing and post-production, with the capability of "discovering customer problems", "solving customer problems" and "improving customer systems".
In order to gain the trust of more international customers and realize the internationalization process of the company, HL Cryogenic Equipment has established ASME, CE, and ISO9001 system certification. HL Cryogenic Equipment actively takes part in the cooperation with universities, research institutions and international Companies. The main achievements so far are: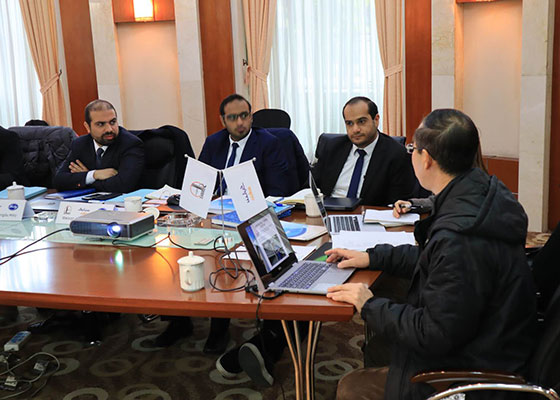 ● To design and manufacture the Ground Cryogenic Support System for Alpha Magnetic Spectrometer (AMS) on the International Space Station, headed by Mr. Ting C.C. Samuel (a Nobel laureate in physics) and European Organization for Nuclear Research (CERN);
● Partner International Gases Companies: Linde, Air Liquide, Messer, Air Products, Praxair, BOC;
● Participating in projects of International Companies: Coca-Cola, Source Photonics, Osram, Siemens, Bosch, Saudi Basic Industry Corporation (SABIC), Fabbrica Italiana Automobili Torino (FIAT), Samsung, Huawei, Ericsson, Motorola, Hyundai Motor, etc.;
● Research Institutes and Universities: China Academy of Engineering Physics, Nuclear Power Institute of China, Shanghai Jiaotong University, Tsinghua University etc.
In today's rapidly changing world, it is a challenging task to provide customers with an advanced technology & solution while achieving significant cost savings. Let our customers have more competitive advantages in the market.