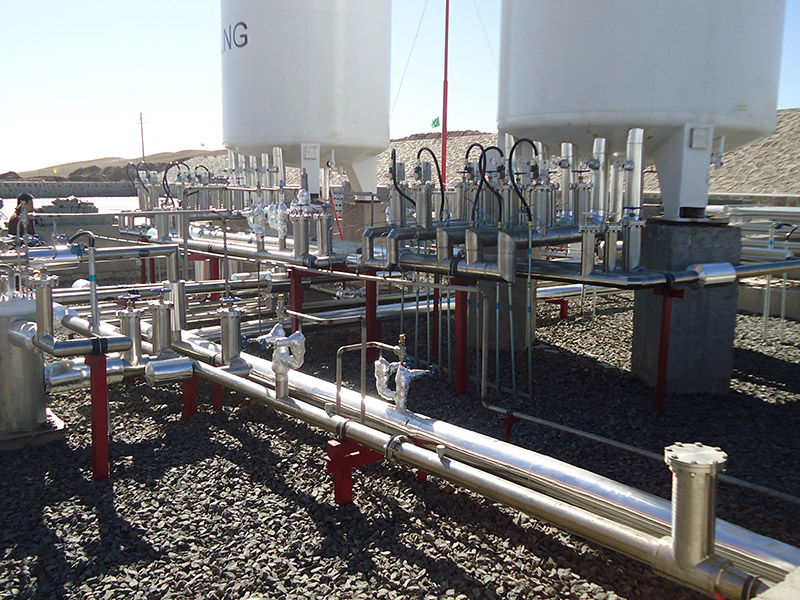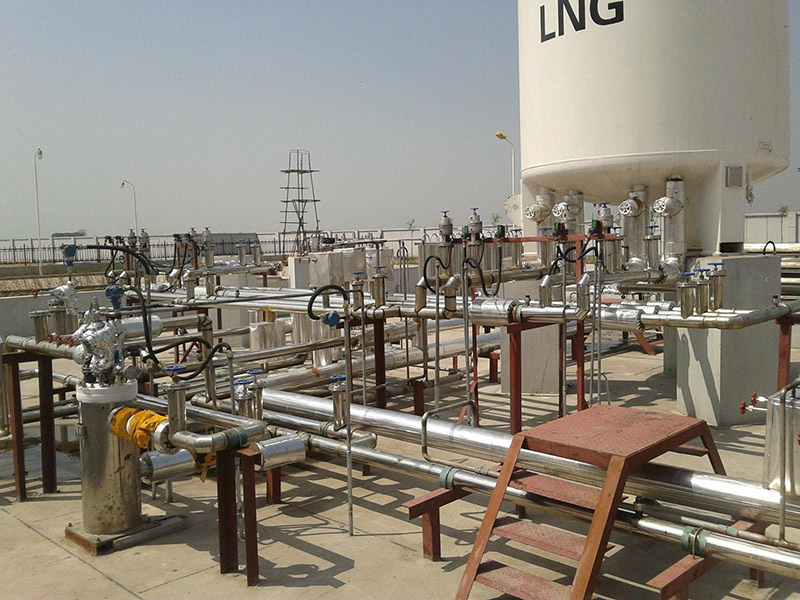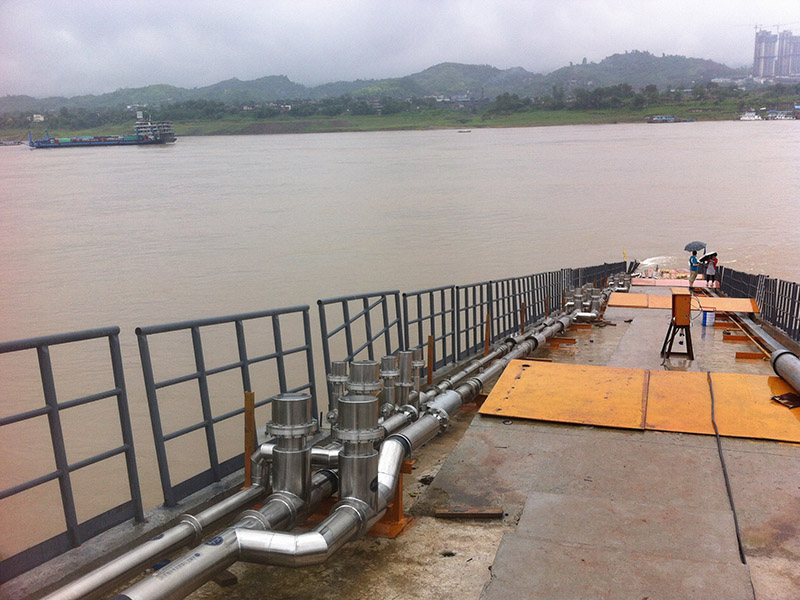 In order to reduce carbon emissions, the whole world is looking for clean energy that can replace petroleum energy, and LNG (Liquefied Natural Gas) is one of the important choices. HL launches the Vacuum Insulation Pipe (VIP) and supporting Vacuum Valve Control System for transferring LNG to meet the market demand.
VIP has been widely used in LNG projects. Compared with conventional piping insulation, the heat leakage value of VIP is 0.05~0.035 times of conventional piping insulation.
HL Cryogenic Equipment has 10 years of experience in LNG projects. The Vacuum Insulated Pipe (VIP) is built to ASME B31.3 Pressure Piping code as a standard. Engineering experience and quality control ability to ensure the efficiency and cost-effectiveness of the customer's plant.
Contribute to the promotion of clean energy. So far, HL has participated in the construction of more than 100 gas filling stations and more than 10 liquefaction plants.
China National Petroleum Corporation (CNPC)
HL Cryogenic Equipment provides customers with the Vacuum Insulated Piping System to meet the requirements and conditions of LNG projects:
1.Quality Management System: ASME B31.3 Pressure Piping Code.
2.Long Transferring Distance: High requirement of vacuum insulated capacity to minimize gasification loss.
3.Long conveying distance: it is necessary to consider the contraction and expansion of the inner pipe and the outer pipe in cryogenic liquid and under the sun.
4.Safety:
5.Connection with the Pump System: The highest design pressure is 6.4Mpa (64bar), and it needs a compensator with reasonable structure and strong capacity to bear high pressure.
6.Various Connection Types: Vacuum Bayonet Connection, Vacuum Socket Flange Connection and Welded Connection can be selected. For safety reasons, the Vacuum Bayonet Connection and the Vacuum Socket Flange Connection is not recommended to be used in the pipeline with large diameter and high pressure.
7.The Vacuum Insulated Valve (VIV) Series Available: Including Vacuum Insulated (Pneumatic) Shut-off Valve, Vacuum Insulated Check Valve, Vacuum Insulated Regulating Valve etc. Various types of VIV can be modular combined to control the VIP as required.